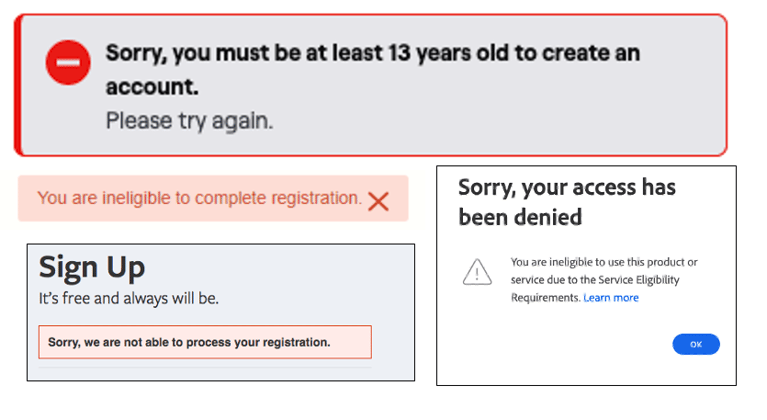 Time to Smarten Up Your Age Gate
Park the age with PRIVO
The first step in an age verification system, also known as an age gate, is a technical protection measure commonly used to restrict access to digital content from those that are not appropriately aged. In this blog I want to challenge the concept of "restricting access" and why brands can benefit by using an age gate hosted by a third party. Age gates are a common occurrence on sites, apps and games where individuals are motioned to indicate they are "13 years or older."
Often times, if a child responds honestly to an age prompt, they'll find out they are not welcome and be denied access. At this point, the child is sent straight with Peter Pan to Neverland where they are forever a child marked as under 13. Once you flag the device as an anonymous child, they can never grow up to get your company's experience (metaphorically). This is where we feel companies need to smarten up their age gate.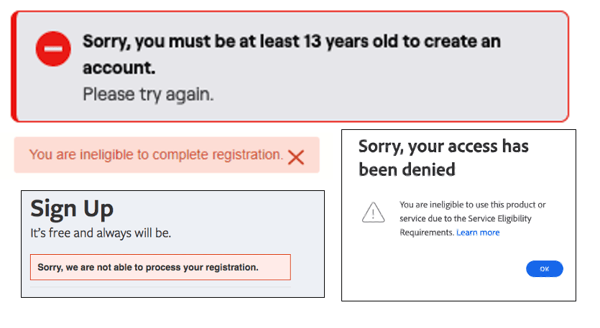 81% of the world's children and 92% of US children now have an online presence before they turn 2 years old. If you are attracting kids to your brand, why lock them out and cut off your potential user experience to them indefinitely? An eleven-year old turns thirteen quicker than you think.
Even though there are options to compliantly let children create accounts, if your company decides to continue to block children, block appropriately. Children should be able to age up and access your online properties with full capabilities at the right time, and they can if you park the age with PRIVO!
The PRIVO iD Platform can help you identify your users with a combination of age and role-based tools. You can invoke an API and create a "shadow account" that maintains a service ID that can be used to call PRIVO to attention at the user's age of consent - enabling their account to age up. As kids grow up and age up there are more age-appropriate features and activities that can be available.
Your brand's age appropriate interactions with kids as they grow results in revenue growth. You don't need to block kids out indefinitely if you work with PRIVO.
IMPORTANT NOTE: If you plan on having an age gate and blocking kids out, make sure you qualify as a general audience online service. Learn more in our blog Know your Audience or Pay the Price.