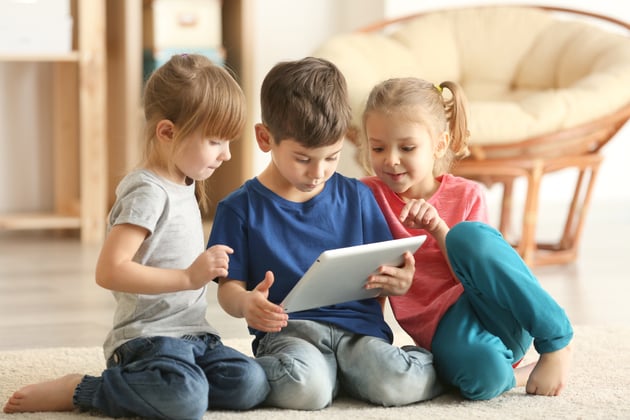 Protecting Kids' Privacy in Digital Spaces, "Expect it to Get Tougher!"
March 24, 2021

At a recent Digital Kids group panel sponsored by Creativity, Inc. of the Silicon Valley area, and moderated by Caitlin Gutekunst, PRIVO talked about the challenges ahead for gaming and social platforms. PRIVO is a pioneer in this space and works closely with world class brands and regulators to ensure kid's safety and privacy online.
Gaming is now outpacing television as the number one entertainment platform for children. Screen time is up over 50 percent since the pandemic and some companies in content moderation are seeing a 70 percent increase in gaming traffic (according to Two Hat Security).
Much of the panel discussion centered around the Children's Online Privacy Protection Act (COPPA), that requires parental consent for children under 13 to participate on social media and in gaming if personal information is collected.
Denise Tayloe, Co-Founder and CEO of PRIVO, told the virtual audience: "We expect it (compliance and enforcement) to get a lot tougher. We need to stand together and fight against online harms to kids. Surely we can all do a better job as an industry with the actual knowledge standard under COPPA. If not, watch out for regulators to move on constructive knowledge"
Tayloe called for smarter filters, using AI, with real data about child identity. She said that parents are doing "overrides" to allow kids access to sites and apps that are not child safe. Tayloe also agreed with a panel recommendation for a unified "nutrition label" style of information for parents about what information is being collected, stored and/or shared of the child and relative safety or toxicity of an online service.
"The rules of conduct are super important," she said. "Having COPPA Safe Harbor protection is a critical component. Surely having one of the children's online privacy companies as your partner will reduce your cost of legal advice—and PRIVO offers special considerations for start-ups who are wrestling with these questions."
Kate O'Loughlin from SuperAwesome, an Epic Games company, agreed with Tayloe. "Kids aren't dumb. They know if there is a place on the Internet that is age gated then there is something else really cool on the other side of that and they will answer they are an adult and not a kid to get access. We need to be inclusive of these younger audiences and need to improve connected experiences but make sure there is no collection of personal data or information from children."
Graham Francis, senior policy lead for Online Safety Tech at the UK governmental office of Digital, Culture, Media and Sport agrees with Tayloe. "We need to share more information and cross communicate with our thought leaders about 'what does good look like?' The more industry can do now before additional regulations in online harms, the better," he told PRIVO recently.
PRIVO just celebrated 20 years in the business of protecting children online by working with companies to be compliant with COPPA, GDPR, student digital privacy regulations and best practices and providing privacy technology to enable maximum levels of digital access & engagement while preserving the privacy and identity of children.
To see the entire event recording, please click here.
You can also join the Digital Kids Meetup group by going here.