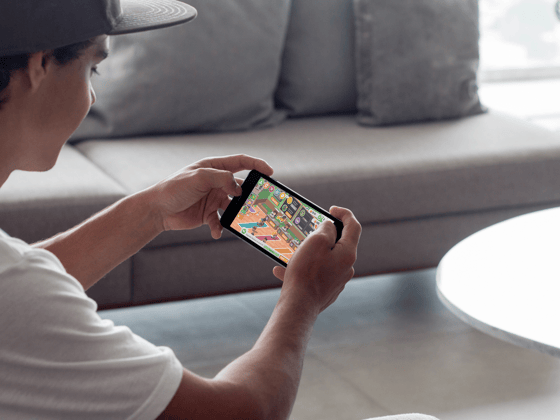 Client Spotlight: PlaytestCloud Partners with PRIVO for Identity Verification to Ensure Children's Privacy is Protected
PlaytestCloud provides real insight into the player behavior in games for developers and game studios. Its service has been used for 30% of the Top 100 grossing mobile games.
PlaytestCloud and PRIVO work together using PRIVO's identity verification widget to verify parents who add children to their accounts. This allows the child to test new apps for developers. PlaytestCloud is also certified COPPA compliant under PRIVO's COPPA Safe Harbor program.
Playtesting with gamers aged 3 to 15 years old is a fantastic way to get authentic responses and usable data for kids games. For years playtesting with kids was traditionally conducted inside a lab with lots of candy and not so reliable results. They were extremely difficult to arrange, kids could be influenced very easily, and the unnatural and sometimes uncomfortable environment could easily produce skewed results.
But those were the old days. It's 2020 and PlaytestCloud makes this process much easier by allowing playtests with kids in familiar environments — such as the family home alongside a parent or guardian. They ask parents to allow their kids to play unobstructed and voice their opinions aloud.
Game studios have seen benefits such as improved FTUE, better player retention, polished and enhanced game mechanics and lowered churn and drop-out rates.
Visit their website to learn more: https://www.playtestcloud.com/
---
About PRIVO:
PRIVO is the first and leading global industry expert in children's online privacy and delegated consent management. As an FTC approved COPPA Safe Harbor since 2004, certifying hundreds of apps, sites and games that are top performing and well-known kid brands, PRIVO has been developing privacy solutions to empower positive, transparent and secure online relationships between companies, families and schools. PRIVO's signature Kids Privacy Assured Program helps companies navigate the online privacy landscape from COPPA, GDPR to the numerous student digital privacy laws in addition to offering compliant technology solutions that include youth registration, age verification, parental consent and account management.