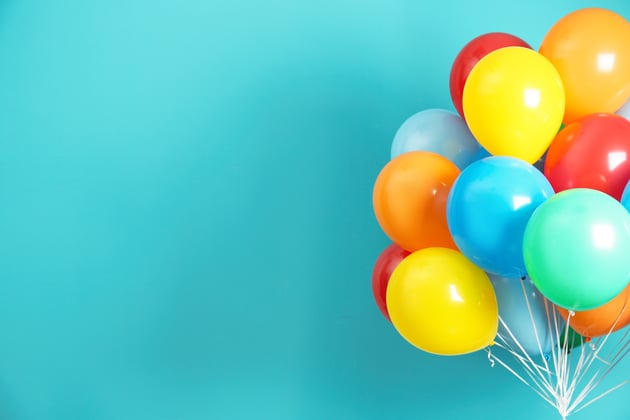 PRIVO Celebrates 20 Years Protecting Children's Online Privacy
February 26, 2021
PRIVO, the leading industry expert in children's online privacy, identity and consent management, has turned 20! Over the past two decades we have worked with leading global children's brands establishing safe online engagement for a protected generation throughout a time filled with incredible technology advances.
In 2001 Denise G. Tayloe, PRIVO's Co-Founder and CEO, kicked off her mission to make the internet a safer place for kids online. Inspired by the opportunities and challenges of implementing the Children's Online Privacy Protection Act (COPPA), Denise became a recognized leader and authority in online privacy compliance and has innovated solutions for consent and identity management with a focus on children and families.
"Pioneering the marketplace to an industry that was ill prepared to execute on adopting solutions to responsibly engage with children has been the biggest challenge, but also the biggest reward. There were no roadmaps on how to protect people's online privacy when we started out," explained Tayloe.
The world looks a lot different than when we first started this journey, instead of using T-9 to text we now have the world at our fingertips with 'smart' phones, tablets and connected devices. The demand for privacy in a connected world is now fundamental and growing in importance with consumer recognition.
Join us as we celebrate the advances in individual's privacy rights and children's brands that have embraced making the digital world a safe place for all ages.
To celebrate 20 years, here are 20 fun facts about PRIVO:
PRIVO was co-founded in 2001 by the Tayloe siblings, after tripping over COPPA

in a child directed service they had started.




PRIVO stands for Privacy Vaults Online - for consumers to own and manage their identity data.



PRIVO innovated the first identity verification method under COPPA in 2003.





PRIVO was approved as an FTC authorized COPPA Safe Harbor in 2004, which included

the PRIVO-Lock System, now known as the PRIVO iD Platform.

PRIVO was the first and only company to launch a compliance program to help companies comply with the GDPR as it relates to children

.




PRIVO is woman owned and operated (although we have a stellar group of men on the team).


Four of PRIVO's current team members were clients of PRIVO before coming to work for the company.


In 2004 while trying to raise capital for the company, PRIVO was told by a prominent investment group, "No company will ever care enough about protecting children's privacy online to pay for your service." Fast forward 16 years - PRIVO is thriving working with world class brands across the globe.



Some of PRIVO's valued members that are top leading brands in industry have been with us for over a decade and some came to us as start-ups

(e.g., Toca Boca).



PRIVO has secured two patents protecting child identity and just added another patent through a recent acquisition that protects digital interactions between minors and adult experts online. These patents protect PRIVO's current and planned digital identity solutions, which include minors' identity consent and signal blocking services.





PRIVO is the only COPPA Safe Harbor who built and had approved a universal consent service.





In 2013, PRIVO was awarded a $3.2 million grant under the National Strategy for Trusted Identities in Cyberspace (NSTIC) Pilot Grant program, a White House initiative.

PRIVO authored the

Minors Trust Framework (MTF)

, an online identity trust model, offering a complete set of technical, operational, and legal policies.


PRIVO was recently awarded

Best Family Focused Identity Management Solution

and

Best Online Children's Safety Solution Provider

.




PRIVO was listed in Gartner's Market Guide for Consent and Preference Management in 2019 and 2020.


Over the years and across the globe, PRIVO's CEO, Denise G.Tayloe, has been invited to speak at more than 100 events/conferences.


PRIVO has team members located in the United States, England, Scotland, France, Canada, Mexico and Russia.


PRIVO was named the first Identity Oracle in 2007.



Most people pronounce PRIVO incorrectly. It's 'Pr-Eye-VO" not "pree-vo," but we will answer to both.