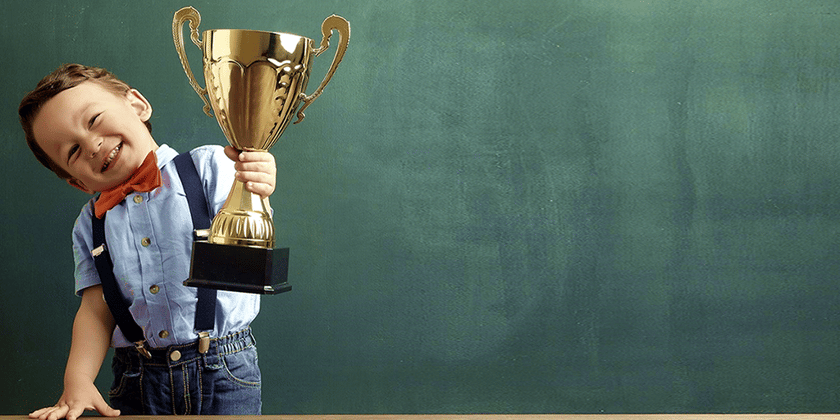 PRIVO Earns Best Online Children's Safety Solutions Provider Award
PRIVO Earns Best Online Children's Safety Solutions Provider Award
Global Publisher Corporate Vision Picks PRIVO as Best Small Business for Children's Privacy Protection Families Driving Decisions on Parental Consent During the Pandemic
Washington, DC – January 15— Privacy Vaults Online (PRIVO) has won first place in the small business category for best online children's safety solutions based on a competition hosted by Corporate Vision magazine. PRIVO's children's safety solutions have been in sharp demand during the pandemic as Internet and gaming usage is up over 70 percent.
PRIVO allows parents to manage their children's access to age restricted products and services whether the age restriction is company imposed through terms of use, parent restricted by overriding a company's terms of use, or imposed through regulatory requirements.
PRIVO will act as an agent on behalf of the parent and child subscriber to notify companies of the age associated with, at minimum, the child's registered device(s)— as well as other personally identifiable information (PII) like email address or phone number.
PRIVO CEO Denise Tayloe said, "We are very gratified to be recognized by this leading business magazine for our hard work in creating the first-ever privacy protection solution for families. Our Kids Privacy Assured compliance program and our family consent management platform lead the world and social communities are seeing more than ever the need for true age-verification and parental consent."
"The ages of 12 to 14 seem to be a major milestone in parents' eyes for smartphones," according to Pew Research. "This Pew survey on Internet and Technology finds that a majority of parents (73%) believe it is acceptable for children to have their own phone after they have reached at least the age of 12. Some 45% say smartphone ownership is acceptable between the ages of 12 and 14, while 22% think it is OK for a child under the age of 12 to have a device"
Forbes and other games industry sources cite the increase of 70 percent of new traffic overall.
About PRIVO
PRIVO is the first and leading global industry expert in children's online privacy and delegated consent management. As an FTC approved COPPA Safe Harbor since 2004, certifying hundreds of apps, sites and games that are top performing and well-known kid brands, PRIVO has been developing privacy solutions to empower positive, transparent and secure online relationships between companies, families and schools. PRIVO's signature Kids Privacy Assured Program helps companies navigate the online privacy landscape from COPPA, GDPR to the numerous student digital privacy laws in addition to offering compliant technology solutions that include youth registration, age verification, parental consent and account management.
About Corporate Vision
Corporate Vision is published by AI Global Media, a B2B digital publishing group founded in 2010. The group currently has 13 brands within its portfolio that include luxury lifestyle, construction, healthcare and small business focused publications. AI Global Media is dedicated to delivering content readers can trust.
Press Contact:
Shauna Leff
press@privo.com