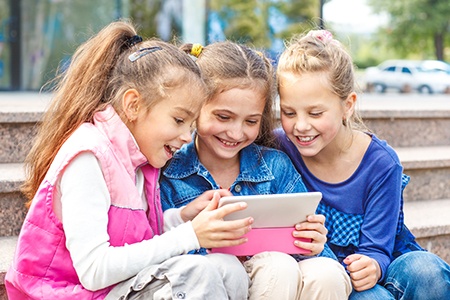 2015 Children's Online Privacy Predictions
Concern for children's privacy must be a priority for parents and teachers in 2015. Our children are digitally connected at school and at home spending more than seven and a half hours a day online, fueling billions of dollars in revenue. Just in the gaming industry, kids age 6-12 in the US generated more than $2 billion revenue in 2013. As parents and educators, we owe it to our children to take the right steps to proactively protect them and make their online experience as enjoyable – and safe – as possible.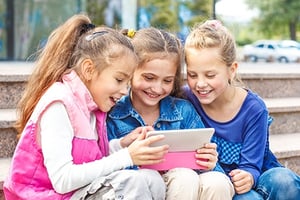 Here are five things I see happening around privacy and children in 2015:
FTC Will Continue to Enforce COPPA
The FTC will continue to enforce the Children's Online Privacy Protection Act (COPPA) and fine companies out of compliance.This past year, Yelp and TinyCo were both charged for violating COPPA and settled with the FTC. Warning letters were also sent to other companies in violation and in parallel, the FTC imposed hefty fines against Apple, Google, and Amazon this year for unlawfully billing parents for millions of dollars in unauthorized app purchases made by children.The COPPA Rule requires companies collecting personal information from children under 13 to post clear privacy policies and to notify parents and get their consent before collecting or sharing any information from a child. The rule was revised in 2013 to adapt to the growth of mobile technology aimed at children.Will the FTC be able to address every company out of compliance? No. But they will be able to call out more companies in the industry out of compliance to signal the need to take the law seriously.


FERPA Will Make it on Parent Radars
The Family Educational Rights and Privacy Act (FERPA) will become more important as parents begin to understand the vulnerability of their children's data. My prediction is that FERPA will steal the show since it covers how a student's personal information is handled by the schools, especially with the enormous growth of online learning tools.


State and Federal Policymakers Will Continue to Pursue Children's Online Privacy Rights
More states and the federal government will follow California's lead by implementing new Laws protecting children's privacy. California recently passed the first state law in the nation that comprehensively addresses student privacy called The Student Online Personal Information Protection Act (SOPIPA). SOPIPA becomes effective on January 1, 2016 and applies to websites, applications and online services who have actual knowledge that the service is being used for K-12 school purposes and was designed and marketed for K-12 purposes. The act prohibits the use of targeted advertising.


Double Standards Will Continue to Exist
Parents will continue to have knowledge that their child "aged up'" in order to create an account where the Terms of Service and Privacy Policy required an age older than their child.Parents must begin to understand that their child's online play is governed by rules and laws; same as offline. It is the responsibility of parents and teachers to teach Internet safety & online privacy, which includes responsible online citizenship.


Companies will continue to put up age gates that block kids under the age of 13
Due to COPPA, companies will continue to block registration for kids under 13, but unfortunately that does not stop kids from using false information to gain access as mentioned in my previous prediction. COPPA puts parents in control as to whether or not a child can participate with an online property. As more consumers become knowledgeable about their children's online participation and how that data is being used, companies will be forced to open their age gates and allow parents to take part in the process.

--
Denise G. Tayloe is a recognized leader and authority in online identity and privacy management with more than a decade of experience in the online privacy industry. As co-founder, CEO & President of PRIVO, founded in 2001, Tayloe helps companies navigate the opportunities and challenges of implementing the Children's Online Privacy Protection Act (COPPA).