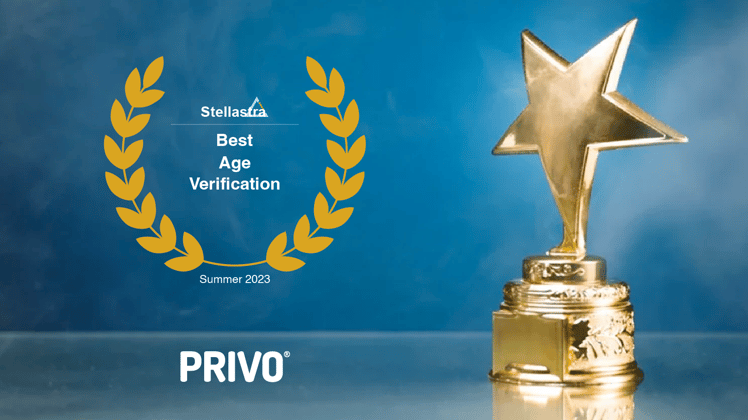 PRIVO Wins Best of Age Verification - Summer 2023
PRIVO has won Stellastra's Summer 2023 award for the Best Age Verification company. To decide the winner, Stellastra analyzed tens of thousands of cyber security and tech companies around the world, comparing metrics such as relevancy, popularity, security scoring, and focus, and PRIVO emerged as the winner.
"PRIVO beat 14 competing specialist Age Verification companies in Summer 2023 " - Stellastra
PRIVO helps companies confidently distinguish age-appropriate transactions in a manner consistent with regulatory compliance requirements. PRIVO's age verification widget is offered stand alone or embedded into the PRIVO iD Platform, offering multiple online and offline methods making parental verification easy, convenient, and scalable, reducing the negative impact on conversion rates.
To learn more about PRIVO's age verification solutions, click here.