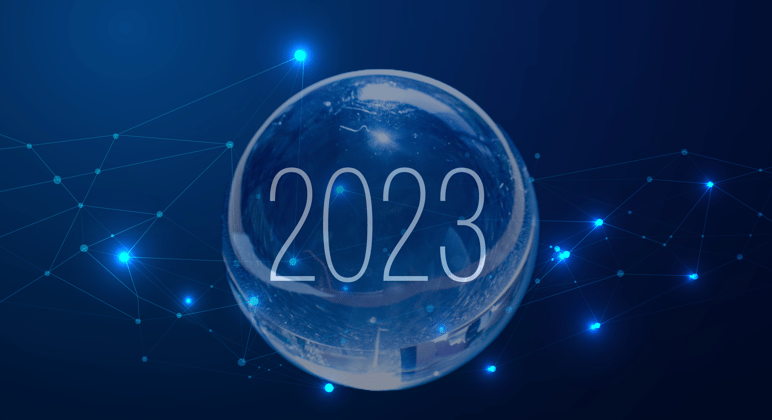 What's to come in 2023 – PRIVO's Predictions
Children's online privacy and safety will be high on the agenda for regulators this year, making 2023 pivotal for online privacy, digital identity, and age verification solutions. In the EU we have seen consent and age assurance and verification hotly debated in 2022, while we are seeing a tsunami effect of global privacy regulations being proposed and coming into force this year through 2024. As 2023 approaches, we can expect lots of change to better protect consumers, especially our youngest digital natives. We can finally look forward to more focus on vital protections for children in the digital age. Here are a few of our predictions:

More Enforcement Actions are Coming
The FTC will continue to enforce the Children's Online Privacy Protection Act (COPPA). We expect to see more cases like the one at the end of 2022 where Epic Games was fined more than half a billion dollars over FTC allegations of COPPA violations and unwanted charges in its platform Fortnite. Will the FTC be able to address every company out of compliance? No, but there will be more high profile cases. Interestingly, the FTC also used the FTC Act in the case against Epic in relation to teens not covered under COPPA. High on the agenda is stealth advertising, dark patterns ed tech and protections for teens.

PRIVO also expects enforcement actions from the UK's Information Commissioner's Office (ICO) in relation to the Children's Code. It has announced that up to 50 online services are under scrutiny. In September 2022, the ICO issued social media giant TikTok with a notice of intent for a £27m fine due to its failure to protect children's privacy. The EDPB is also due to publish its guidance in relation to children under the GDPR.

United States Federal and State Policymakers Will Continue to Pursue Children's Online Privacy Rights
More states and the federal government will follow California's lead by implementing new laws protecting children's privacy. We expect New York and New Jersey to pass their own version of the Age-Appropriate Design Code. Even though Federal child privacy bills like The Kids Online Safety Act (KOSA) and The Children and Teens' Online Privacy Protection Act (COPPA 2.0), were cut from Congress' spending Bill despite a last minute push in 2022, we are hopeful to see these Bills pass sometime in 2023. Further revisions are likely to both.

Third Party Age Verification Tools Will Be Widely Adopted
Online services getting ready to comply with the California Age-Appropriate Design Code Act, will be required to verify the age of users. They will also need to prepare for the UK's Online Safety Bill expected to pass in 2023. In December, a guide to the Bill was published laying out how it will protect children, how it will be enforced and what the next steps are. This was a clear sign this bill will be moving forward, forcing companies to ensure protections for all children under 18, which includes social media companies checking people's ages online with age assurance or age verification technologies. Social media platforms will need to declare the technology it is using, if any, and show it is enforcing age limits. States such as Louisiana also enforcing new laws, with the intent of protecting minors from "harmful content", residents now need a Government ID to visit porn site as of Jan. 1. On the Federal level front, we may also see similar enforcements. On Dec. 14, Sen. Mike Lee, Rep. Utah, introduced the SCREEN Act (Shielding Children's Retinas from Egregious Exposure on the Net), which would require porn sites to properly verify the age of users across the US adopting age verification technology to ensure children cannot access pornographic content.

Adoption of Privacy Programs
With the evolving privacy landscape and increased regulation and scrutiny, services will need to engage neutral third parties to assess and certify privacy compliance including through data privacy impact assessments. If your service needs support, please contact PRIVO to find out more about our Kids Privacy Assured Program and our privacy technology, and let our experts support you with the significant developments that impact your services this year.