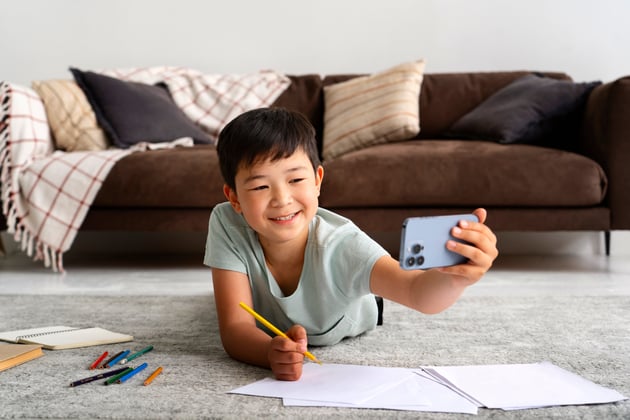 PRIVO Acquires Riyo Verified, Expanding their On-Demand Age Verification Offering that Addresses the Unique Challenges of Protecting Minors Online
Acquisition drives consumer choice in establishing family friendly and trustworthy credentials online
Press Release
For Immediate Release: June 18, 2019
Today, Privacy Vaults Online, Inc. (PRIVO), the leader in children's online privacy and identity management solutions, announced it has acquired UK based Riyo Verified Ltd., specializing in providing online ID verification services for the regulated digital kids market.
PRIVO is a subject matter expert in children's online privacy and is the first company to deliver a privacy enhanced identity-as-a-service solution to secure and manage children's online identity and obtain verifiable parental consent, solving online age-checking challenges for businesses. PRIVO understands verifying minors, verifying adults and establishing parental responsibility online is a challenge for all parties involved. PRIVO has been developing and bringing to market solutions to help create new infrastructure, making it easier to allow or block minors access to online services, connected devices and safe responsible use of AI.
"With more pressure for companies to introduce strict age checks, web giants will have to confirm they know the age or role of their users who create accounts. By integrating Riyo's verification methods to PRIVO's customer identity and consent management platform, we can better address our customers' needs to offer multiple international verification methods to obtain child and parental consent which is needed under the GDPR and COPPA," says Denise G. Tayloe, Co-Founder & CEO, PRIVO.
One of Riyo Verified solutions that is FTC approved, turns a smart-phone or webcam into an ID scanning terminal for fast, easy, capture and verification of an identity document. The acquisition by PRIVO creates the opportunity to distribute their solution to its vast customer base and will fuel international growth as PRIVO expands in Europe, making their end-to-end identity, authorization and authentication solutions more robust.
"I truly believe we're at a turning point where consumers want a higher integrity Internet designed around trust, safety, and value. PRIVO offers an ecosystem of technology and services built around credible online identity. It's positioned perfectly to power the services, platforms, and applications that want to create economic value by doing right by their customers. On that basis, it was the right buyer for Riyo Verified. The Riyo Acquisition reflects PRIVO's commitment to innovating in ways its audience values. Riyo negotiated a 4-0 vote of approval with the U.S. Federal Trade Commission to use its computer vision based facial recognition solution to the market for COPPA compliance," stated Tom Strange, Founder of Riyo Verified.
Riyo paired with PRIVO's family friendly solution, will better help businesses obtain verifiable consent on a global scale; providing individual consumers with choice in establishing their verified age and/or role to safely manage the collection, use and disclosure of their personal data.
For more information, please visit: https://www.privo.com/
---
About PRIVO: PRIVO is the first and leading global industry expert in children's online privacy and delegated consent management. As an FTC approved COPPA Safe Harbor since 2004, certifying hundreds of apps, sites and games that are top performing and well-known kid brands, PRIVO has been developing privacy solutions to empower positive, transparent and secure online relationships between companies, families and schools. PRIVO's signature Kids Privacy Assured Program helps companies navigate the online privacy landscape from COPPA, GDPR to the numerous student digital privacy laws in addition to offering compliant technology solutions that include youth registration, age verification, parental consent and account management.
For media inquiries, please contact: pr@privo.com