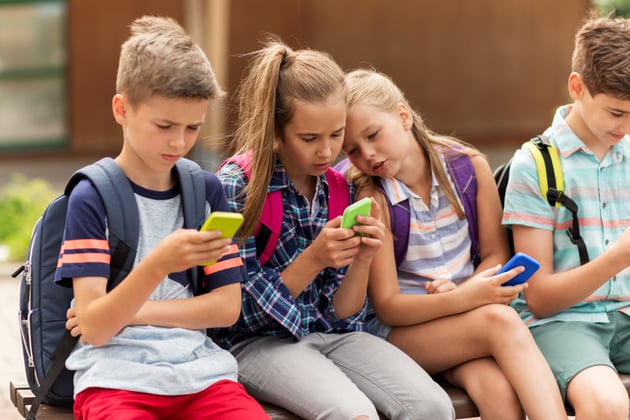 What's to Come in 2020: Children's Online Privacy and Safety
Children's online privacy and safety will be high on the agenda for enforcers and regulators this year. As we start 2020 we can finally look forward to more focus on vital protections for children in the digital age. Here are a few highlights:
legislation such as the California Consumer Protection Act (CCPA) which came into force this month, brings new protection for children and minors;
the European Data Protection Board is working on further guidance in relation to the special protections provided to children under the EU General Data Protection Regulation (GDPR);
the UK data protection authority, the Information Commissioner's Office (ICO) will enforce a new Age Appropriate Design Code in the coming months which will help to ensure privacy by design and default;
progress is being made towards a Duty of Care law in the UK to ensure that online operators and social media platforms ensure protections for children against online harms. The negative impact on children's mental and physical well-being cannot be underestimated. The important work of organizations such as the 5Rights Foundation and Two Hat Security is helping in the drive to protect children and safeguard them today and into the future, as they grow with their digital identity;
the Irish Data Protection Commission also plans to introduce guidance on protecting children's data;
China, a big and important market for app developers, also passed its own version of COPPA which came into force last October protecting children bellow the age of 14. The Provisions on Online Protection of Children's Personal Information (儿童个人信息网络保护规定) (PCPPIC) regulation appear broader, but at least require parental or guardian consent prior to the collection or use of children's personal information. We will start to see its impact in the coming months;
and most importantly the FTC, responsible for enforcing COPPA, is currently working through more than 175,000 submissions after bringing its Rule review forward. See PRIVO's comments here. High on the agenda is ed tech, along with ad tech and social sites and platform services that supposedly block children, but attracts them in high numbers. The push back from big and small businesses needs to be managed in the light of this focus on children. The counter argument against regulation from the tech giants and others in industry is that complying with multiple regulations is an expensive burden that proves unmanageable. However, the tech giants can well afford to comply and have the resources to do so. Smaller business should be reassured by the fact that building trust among customers is a selling point that will bring repeat business and loyalty.
Here at PRIVO we support big and small business to align the regulations, stay compliant and meet their business objectives. This work is not cost prohibitive, but it is an investment not only in a company's brand but more importantly in the future of our children.