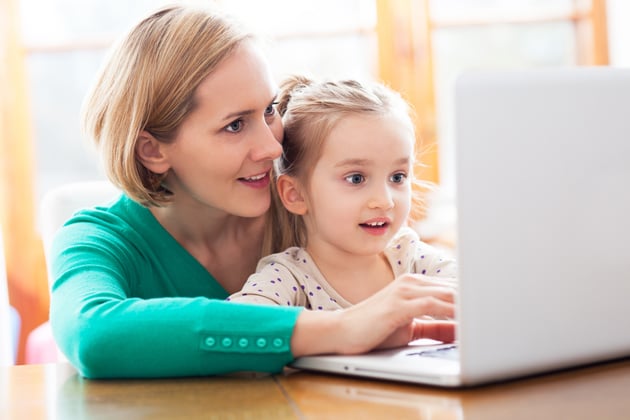 Top 5 Resolution List for Safeguarding Your Family's Online Privacy in 2015
You teach your child how to wait for the green light before crossing the street, not to speak to strangers and how to look both ways before crossing. Well, there are some very similar rules you need to teach to your child about playing online. Ring in 2015 with some simple resolutions to safeguard your family's online privacy.
Resolve to Make Sure Your Child Knows Your Email Address
Make sure your child knows your primary email address or have them use a PRIVO iD! When a website, app or other online service needs your permission when complying with the Children's Online Privacy Protection Act (COPPA), your child is asked to provide your email address to notify you what information your child has already provided and to request your consent. Remember, if you ignore your child requests, he/she will find ways to go around you. Start a conversation with your kids and know what sites they want access to.
Resolve to Learn About COPPA & FERPA and Pass on the Information to Your Family and Friends.
The Children's Online Privacy Protection Act (COPPA) and the Family Educational Rights and Privacy Act (FERPA) were set in place to protect children's privacy online. Learn about your rights to protect your child's privacy this year and pass it on.
Resolve to Understand What You are Agreeing To
Just because a site, app or game has a privacy policy, that does not necessarily mean they are protecting your privacy and not sharing your information. Read the PRIVACY POLICY posted at the bottom of every online service. Check out what information they are collecting and how that information will be shared. If they are collecting any personal information, you have the right to know and should have the choice to opt-in or opt-out.
Resolve to Take Control of Your Account Settings
When is the last time you have gone into all your accounts and looked at your account settings? Do you know what information you have control over? This New Year, teach your child they are in control of their privacy online. Show them where to change their account settings and know who they sharing information with, who can see what they post, what the comapany is doing with their information.
Resolve to Reset Your Passwords on a Regular Basis
Ring in the New Year by changing all your current passwords. It's good habit to change or rotate your passwords every 4 to 6 weeks. Your password is personal to you and should be really easy to remember, yet really difficult for someone else to figure out. Make up a sentence or a phrase that is special to you and change it into your own secret code. For example I am a Dancer becomes: Iamadancer5321 and Jack and Jill went up the hill to fetch water becomes: J&Jwuth2fwHere goes the content of the blog post.
--
Denise G. Tayloe is a recognized leader and authority in online identity and privacy management with more than a decade of experience in the online privacy industry. As co-founder, CEO & President of PRIVO, founded in 2001, Tayloe helps companies navigate the opportunities and challenges of implementing the Children's Online Privacy Protection Act (COPPA).