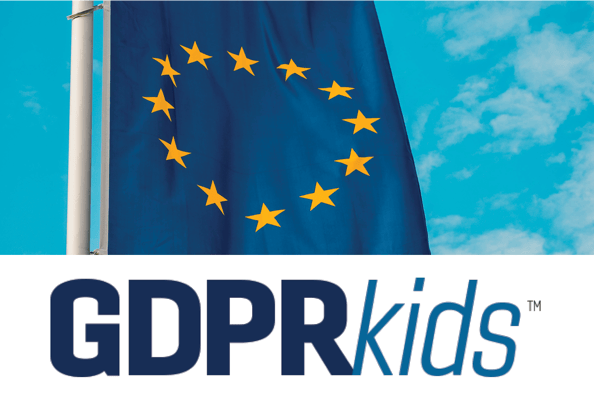 PRIVO Launches the First GDPRkids™ Privacy Assured Program
A program for companies to mitigate risk and legally engage with minors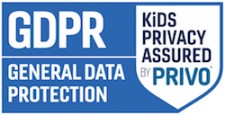 WASHINGTON, August 30, 2018 (Newswire.com) - Privacy Vaults Online Inc. (PRIVO), a leader and pioneer in children's online privacy, identity and consent management, has launched GDPRkids™, a dedicated compliance program for businesses engaging with children and minors in the EU. PRIVO's experts work closely with companies to support compliance with the General Data Protection Regulation (GDPR), as it relates to children's websites, apps, connected toys and platforms. Joining the GDPRkids™ Privacy Assurance program is a way for companies to demonstrate to regulators and their EU customers that they meet the highest standards for children's privacy.
"The regulatory landscape is changing and companies cannot afford to ignore these changes. Noncompliance with the GDPR is a risk with fines of up to 20 million euros or four percent of global turnover. It's time for publishers and developers to take privacy seriously and that could not be more true when it comes to children's privacy," said Claire Quinn, PRIVO's VP of compliance. "More and more children are online and have their own devices, which makes our programs more critical than ever."
PRIVO works with stakeholders, including product, legal, marketing and customer service, to ensure compliant approaches to children's privacy. PRIVO's program is mapped to the regulation to ensure that companies can meet their obligations and understand how they can legally engage with minors while still meeting their business objectives.
PRIVO's new program is in demand and has already awarded the GDPRkids™ Privacy Assurance program shield to Beano Studios, MarcoPolo Learning and StarStable, with others soon to follow.
"We're proud to be a member of PRIVO's GDPRkids™ privacy assured program and one of the first kids platforms awarded their prestigious trustmark; it's hugely important to us as a kids entertainment destination to reassure parents of our safety credentials," stated Dave Robertson, Beano Studio's head of data & analytics.
The GDPR has set the age of consent at 16, so children 15 and under require consent from the holder of parental responsibility if consent is the lawful basis for processing their data. Each EU member state has the right to reduce the age of consent to as low as 13 years old. There is still much confusion over when consent is needed. PRIVO's program guides companies through these complexities to ensure they are buttoned up.
"Each and every one of us deserve to know that those to whom we've entrusted our personal information online take this responsibility seriously and are willing to invest the necessary time and resources to especially protect one of the most vulnerable populations - our kids," said Denise G. Tayloe, PRIVO's CEO.
PRIVO's GDPRkids™ program helps foster a healthier online digital ecosystem for our children and their families while supporting companies to protect their brands.
For more information, please visit https://www.privo.com/gdprkids.
About PRIVO:
PRIVO is the first and leading global industry expert in children's online privacy and delegated consent management. As an FTC-approved COPPA Safe Harbor since 2004, certifying hundreds of apps, sites and games that are top-performing and well-known kid brands, PRIVO has been developing privacy solutions to empower positive, transparent and secure online relationships between companies, families and schools. PRIVO's signature Kids Privacy Assured Program helps companies navigate the online privacy landscape from COPPA and GDPR to the numerous student digital privacy laws, in addition to offering compliant technology solutions that include youth registration, age verification, parental consent and account management.
For media inquiries, please contact:
Shauna Leff
Phone: 415.948.1645
Email: sleff@privo.com