PRIVO's Foundation, has been busy working on new educational curriculum around online privacy for kids and their families. So in honor of World Password Day today, here are some easy tips from our curriculum for creating a strong password.
HERE'S HOW:
Think of something that only you will know. It could be a special word, phrase, name of your favorite character, movie or song.
For example:
Jack and Jill went up the hill to fetch water becomes:
J&Jwuth2fw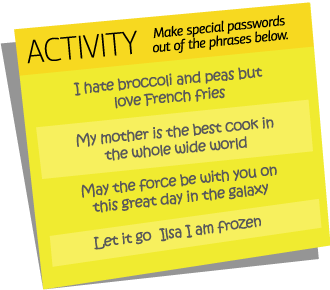 NOW YOU TRY IT!
Create your own personal statement or sentence and then convert it into your secret password. Remember, your password is personal to you and should be really easy to remember, yet really difficult for someone else to figure out.