The Kidoz team built a compliant mobile advertising platform: a full suite of advertising technology that unites brands, content publishers and families. The Kidoz technology design is free of all data and behavioral collecting, targeting, and sharing at every level of the system. The company engaged PRIVO to review and assess the platform to ensure compliance at every step.

Kidoz uses Contextual targeting, where Ad campaigns are displayed in apps that are most relevant, based on age, gender, and content, to ensure suitability and successful delivery. Developer partners are required to mark the content targeting of their apps when adding them to the Kidoz dashboard. The Kidoz team curates every app and reviews the age rating in Google Play and the iOS AppStore to ensure accurate targets. Every campaign and ad creative is checked manually by the in-house team (for relevance and appropriateness). The SDK does not collect or share any personal information, such as name, date of birth, email address, location and so on. Finally, all ads are delivered with the Kidoz watermark, so consumers know they are viewing privacy safe advertising that they can trust.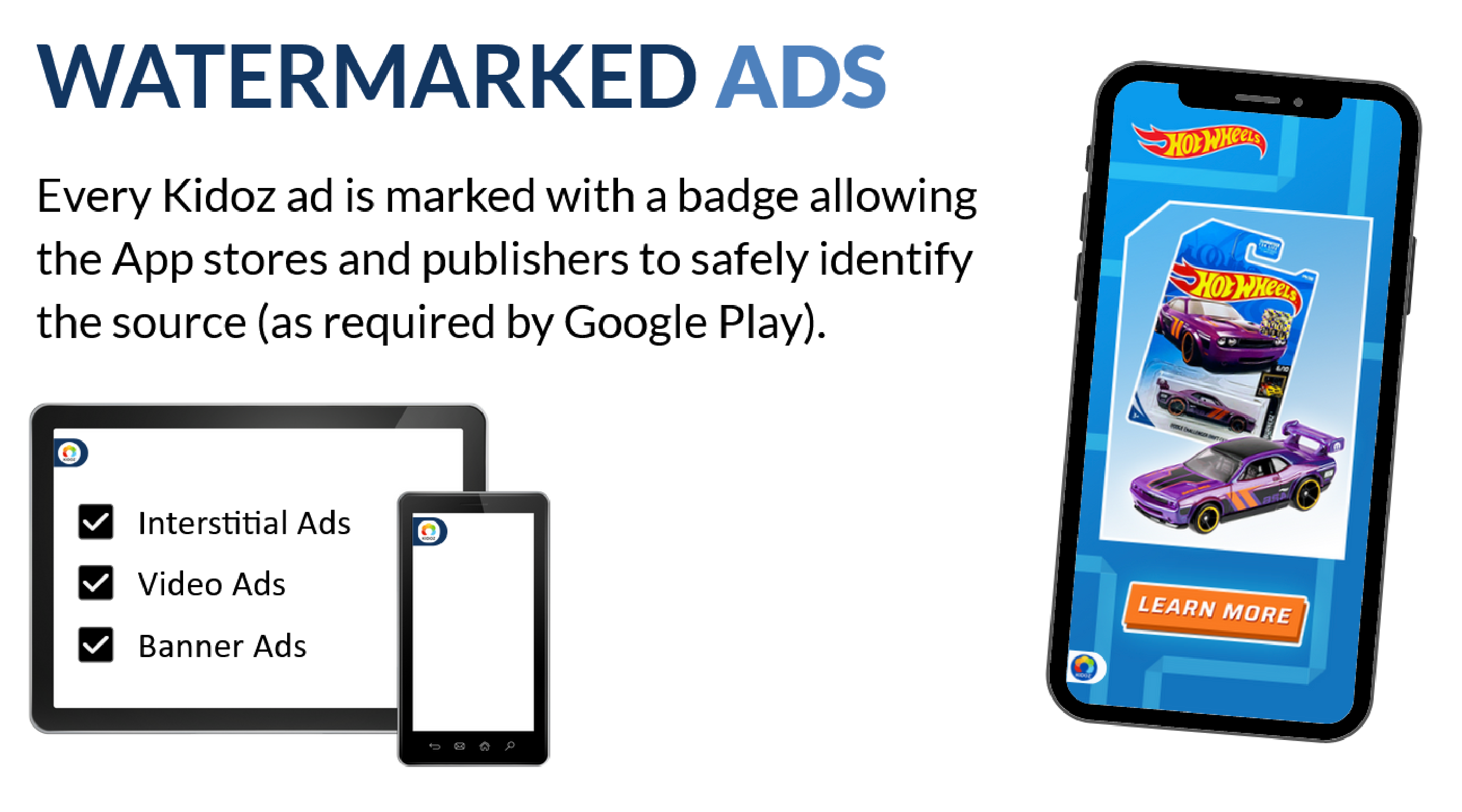 The Kidoz team ensures every ad that airs on the network meets all the app store guidelines. The Kidoz SDK is built to ensure compliance with Google Play and Apple AppStore rules such as showing one ad per screen, clearly distinguishing ads from content and ensuring ad content rating matches the referring app content rating. Only relevant brands and services are promoted.

Kidoz works with thousands of apps as a monetization partner for brand and performance advertising. Programmatic Monetization services are primarily for Private Marketplace and Guaranteed bidding. All creatives that are surfaced by the Kidoz Connect Safe Programmatic System are screened through a human moderated creative review system and all personal information is stripped out during bidding and delivery.
In summary the platform follows three key "rules" for compliance:
No Behavioral Targeting or Re-marketing
No personal information or identifiers are collected and shared with advertisers
Campaign data is deleted after 60 days while allowing for three methods of monetization:

Brand advertising: This includes video, rich media, and banner ads from global brands such as LEGO, Mattel and many more.
Performance advertising: This includes campaigns to generate new users and installs for games, educational and learning offerings for the family.
Programmatic advertising: The Kidoz Safe Programmatic offering allows child-directed app developers to enjoy global revenue from the leading advertising exchanges and DSPs with that are privacy protected.
Kidoz provides a dashboard that allows operators to view and track ad performance and has also partnered with mobile marketing companies which offer compliant solutions for operators in the kid's space.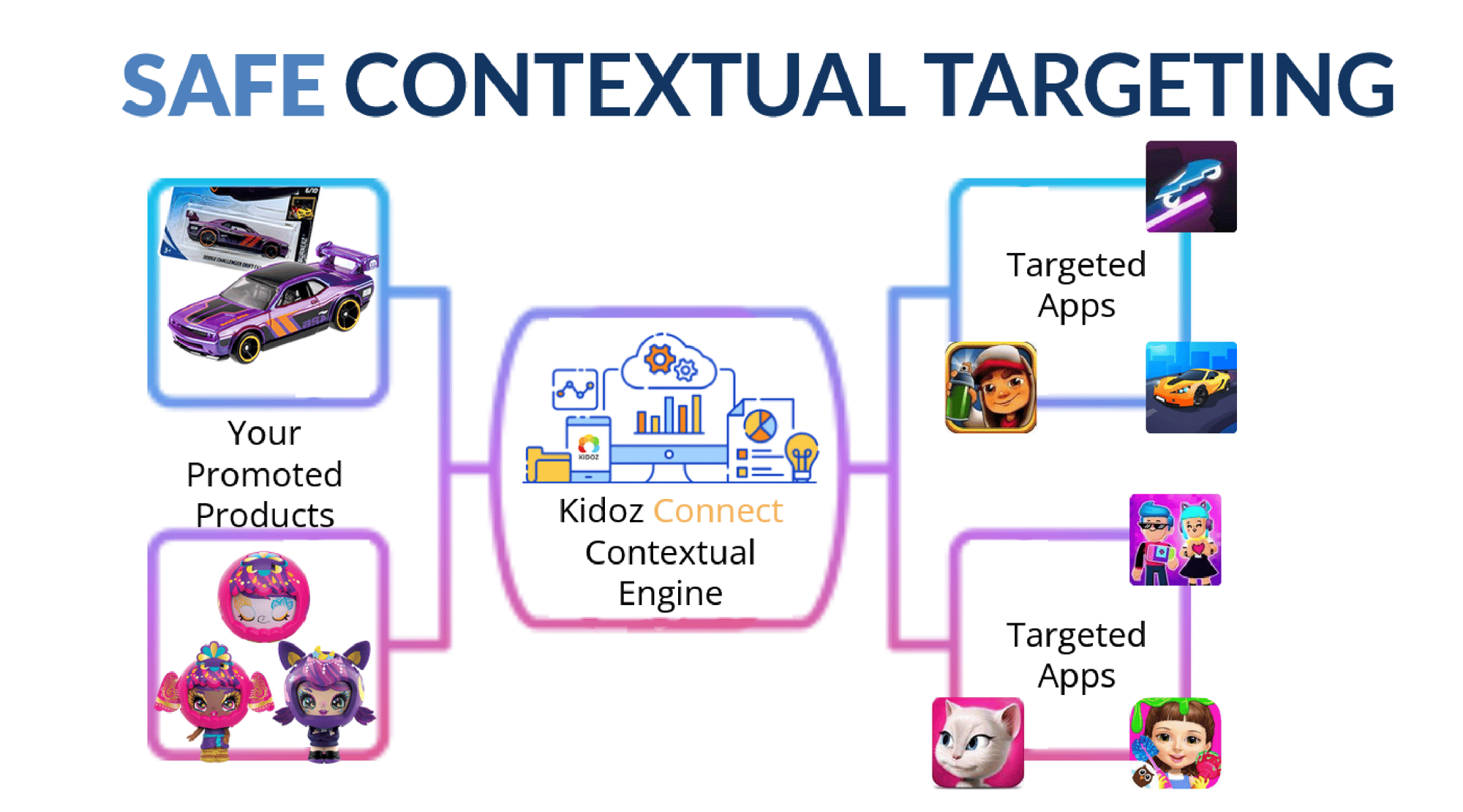 The Kidoz team has gone one step further and submitted to oversight of an FTC approved COPPA Safe Harbor with PRIVO. COPPA protects children 12 or under.
Kidoz also joined PRIVO's GDPRkids™ Privacy Assured Program. The GDPR defines a child as anyone under 18 with different ages of consent across EU member states and the UK ranging from 13 to 16 years old.
Joining these programs meant opening the doors for assessment and evaluation. The Kidoz team worked closely with PRIVO allowing the compliance team to dig in behind the scenes and ensure that the ads were working as they should be and that there was no collection and processing of children's data taking place that would infringe the regulations or put children and families at risk. PRIVO was able to complete the certification process and award the COPPA Safe Harbor Seal and the GDPRkids™ Trustmark and continues to oversee and support to ensure compliance is maintain